1.Today's lesson is the text book, 'Touchstone3'  unit6 'Less is more',reading, Do your best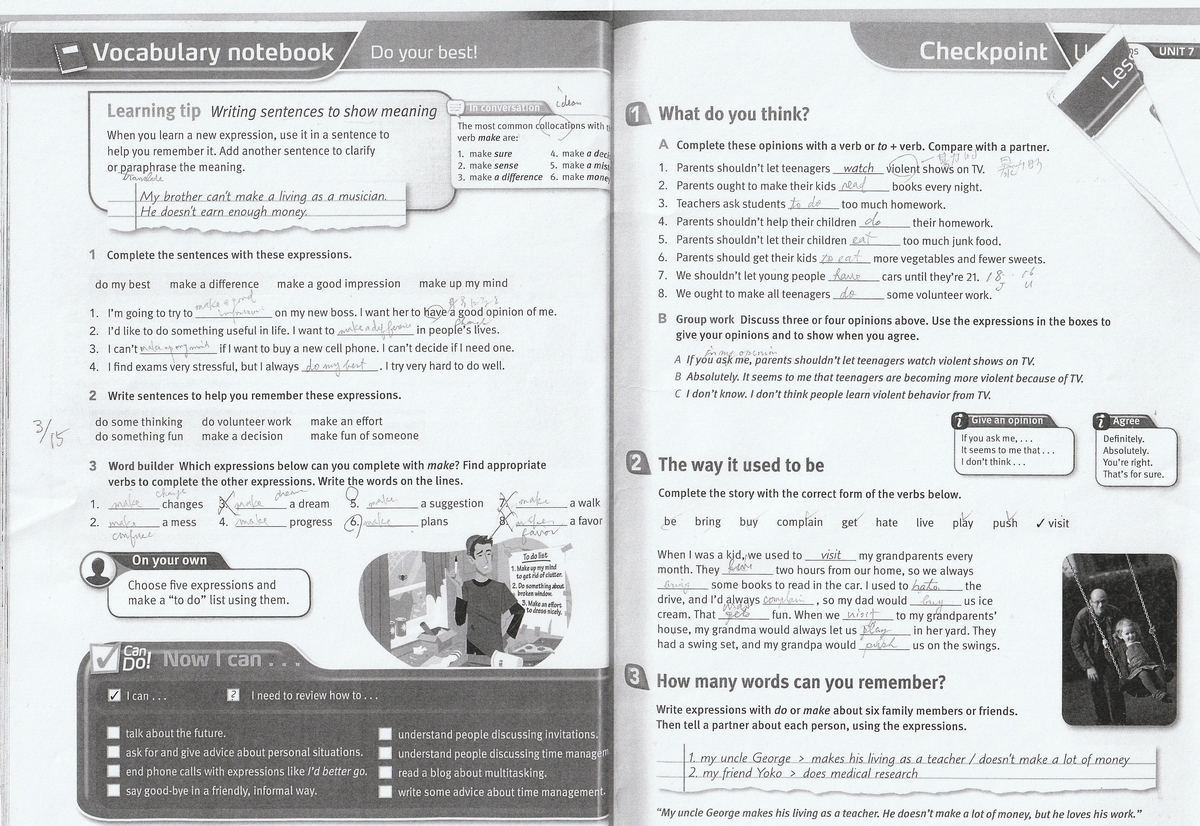 and unit2 reading travel blog.
2.Here is a talk from Radio Eikaiwa..
topic is sentence flow.
Two haik menbers are talking.
a Mr.Emori, what is that book you have?
b This is a new one I bought yesterday. It`s an English translation of haiku by Kobayashi Issa.
a I`ve never heard of him. Is he like Basho?
b Not really. His style is different.
a How so?
b Well, I think Basho`s haike focus on beauty and nature. In contrast, Issa focuses on more everyday themes.
a Can you give an example?
b There is a famous haike about a child wanting to grab the moon.
a Intereting. I `ll be sure to read that book.
Key sengence in contrast, Issa focuses on more everyday themes.
Compared to last year, this year's sales increased by 12%.
I`m a terrible golfer. On the other hand, my brother is a very good golfer.
I`m introverted, while my wife is extroverted.
We expected success. On the contrary, what he got was a failure.
Contrary to popular bief,
Contrary to all expectations,
Our oversea sales are increaing., 
In contrary, our domestic sales are declining.
On one hand, my salary will be bigger, but on the other hand, I`ll be far away from my family.
I don`t like Indian food? On the contraryit`s my absolute favorite.
Yoshi and Bobbie are a sport gym members,
a Oh, hi, Yoshi, I have`t seen you for ages!
b Hi, Bobbie, I am  back. As you can see, I`ve gained some weight.
a Yes, I do see that. But, don`t worry. You can get into shape quickly.
b Has anything changed at this gym?
a Yes, we have a yoga studio now. We also have  five new running machines. 
b Sounds good. I like those machines.
a For you, I recommend the hip-hop dance class. It`s very popular. You, too,  can transform your body!
Key sentence we also have five running machines.
I recommend you go to the gym more often. Also, you have to cut down on calories.
I love cats too.
You, too, can transform hour body!
Me too.
Nice to meet you. 
Have a .ice day.
Really? I went to that university as well.
Please clean the sink as well as the shower.
Our latest cordless vacuum cleaners are lightweigbt. Also, theh come with a five-year vuarantee.
Ha e a nice weekend. You too.
Fumiko speaks Chinise and Rusian, as well as English.
Professor Peacock and Jessica are talking.
a Jessica, I didn`t see your name on the list of volunteers for the research trip.
b Oh, the one to Egypt?
a Yes, I thought you liked the Sphinx and the Pyramids.
b I do, of course. But I can`t go this sumer and I`ve been there already.
a But we will be doing more in-depth research this time. Are you sure, Jessica?
Yes. Besides, I`ll be traveling with my boyfriend then.
b Boycriend?
a Yes, Are you surprised?
b No, why should I be surprised?
key sentence besides, I`ll be traveling with my boyfriend then.
This job requires five years`experience. In addition, we also reqiire a driver`s license.
My wife refuses to talk tl me.
On top of that, she even made me sleep on the  sofa.
She is not only a feacher  but also a mother of three kids.
In addition to open new branch office in Japan, we`re also planning to exland overseas.
Our new sports club has a swimming pool and flur tennis courts. Ln the tlp of thag, it hhas a lot of activitkes for kids.
The gender equality issue concerns nlt only women but also men.
Two shogi club members are talking.
a So, Linda, I was thinking about having a shogi training camp soon.
b Shogi training camp? What`s that?
a It`s not an actual camp. The idea is to stay somewhere relaxing train our members.
b Where could we go?
a Somewhere in the mountains. Take, for example, Omoizawa. That`s a beautiful place.
b It might be expensive, though?
a There are ways to get around that. Look, this website is, for example, good for finding great deals.
b Excellent.
Keysentence this website is, for example, good for finding great deals.
Take Omoizawa, for example, 
Extreme weather has increased in recent years. Examples of this year..
This is a classical example of a stereotype.
We bought some furniturs, such as a table and a sofa.
I have tons of things to do, such as..
There are many ways to improve your English, like reading books and listening to radio Eikaiwa.
Many animals are vegetarian giraffes and elephants, for example.
I love British bands, such as Beatles, Rolling Stones, and Oasis.
I love many sports, like rugby, soccer, tennis and golf.